Manufactured Sand Making Station is a High Grade Manufactured Sand Production Line
Sand making station takes VC7 series sand maker and air screen as the core, it is a closed-loop control system be composed of feeder, air blower, adjust control board, recycling filter, dust separator, auto-control fineness modulus as the core technology.
Sand making station is a dry sand making equipment, offering environmental protection manufactured sand production line with advanced technology and reliable performance for the manufacturers of cement concrete, asphalt mixture and dry mix mortar.
The top-level sand manufacturing technology of sand making station will have a deep influence on the manufactured sand production field.
Features of Manufactured Sand Making Station
1, Sand making equipment adopts VC7 series sand maker, the features of low consumption, low cost, fine particle size and stable granular composition for VC7 can meet the need of high strength concrete.
2, saving cement and coal ash, etc, decreasing the cost.
3, adopting air screen, can separate the standard product and exceeding-standard product, the grading accuracy is more accurate than before, the dust will be collected by the dust separator, the granular composition can be adjusted through adjust and control of the product. The exceeding-standard product will be sent back to be crushed again.
4, The equipment employs fully enclosed structure, the dust will not overflow out, no noise, no discharge, excellent dust-proof method.
5, The production quantity with granularity between 0.6mm and 0.15mm which is difficult to produce are greatly improved through adopting newly developed VC7 series sand maker and air screen and choose the returnable closed-circuit system. The granularity is the same excellent as the natural sand (the solid volume percentage of the granularity can be up to 58-59%). Furthermore, the fineness modulus of the sand maker can be freely adjusted between 2.6-3.0, the humidifier can set proper water content which will not produce laterality to the granular composition of the product.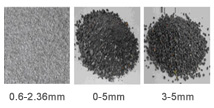 Dry sand making equipment can control the sand proportion according to the customers' detailed requirements, the proportion of particle size between 2.36-0.6mm that is mostly used in the concrete and dry mortar can be increased to fully satisfy the sand requirements required by various concrete and dry mortar.
According to the statistics, It is generally acknowledged that the sand in the second region enjoys a proper particle size with better granular composition; it is the best region for concrete preparation.
The sand Making Station can keep the control of the granular composition curve in the second region, when adopting the same cement to make the concrete, the manufactured sand produced by dry sand making equipment can get greater strength.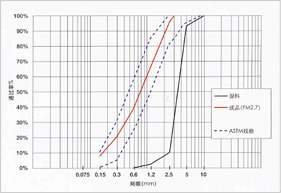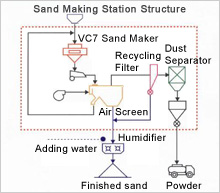 Consultation Tel.:+86-21-5712 1166
Introduction to Main Parts of Manufactured Sand Making Station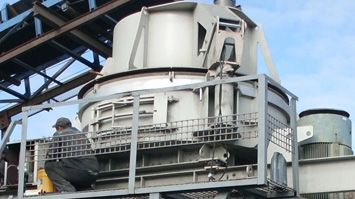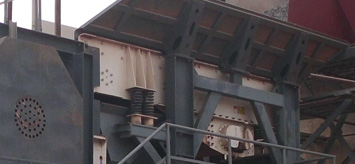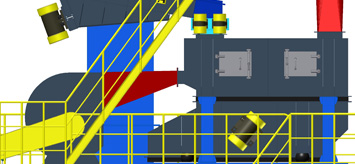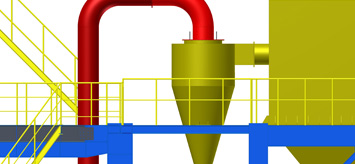 Electronic Control System